A Hoyport Awayday
Posted on June 1, 2023 | in Match Report, Membership | by Christie Fixtures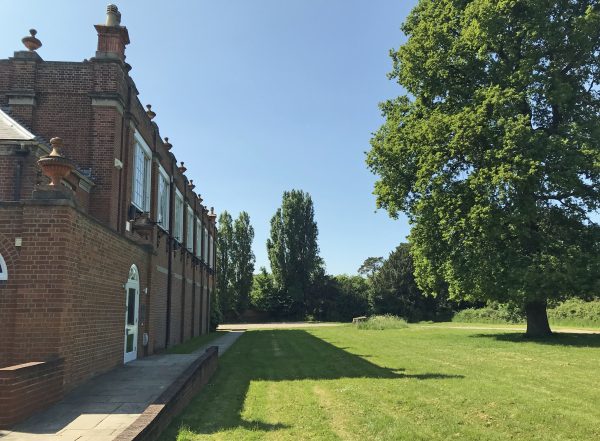 Hello, I'm Mrs Brooke, the rather cute, if I say so myself, German Shepherd you'll occasionally see at the club with the Reviers. On Saturday last I joined them on one of their cute little wanderings to another club which they told me was in Barkshire so, of course, I just had to go. An hour and a half asleep in the back of the car and we were there. It really was worth the journey. It's a beautiful club, especially in the May sunshine, built over what was a swimming pool in the grounds of who knows what.
The day started well with the younger Revier, Camice, winning a three setter amidst much laughter. Then it was his turn, the older Revier. He's two different players. This time the loser turned up. Sometimes he just enjoys himself. I do wish he'd take it more seriously more often. The third match was our Tom Nicoll against their Ben Hobkinson. We sneaked Tom is as a bandit. That they'd done the same with Ben had the pair deliver a match way better than their mid 60s handicaps. My highlight was playing with the Hobkinson children, 10 and 8, who'd found themselves a dog to play with all day. Christie Marian had said he'd never won at Holyport and, indeed, didn't break his duck though this time he put up a better defence.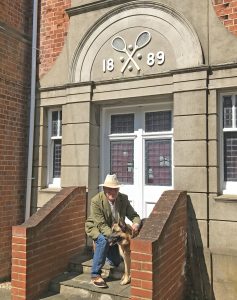 I liked Holyport. It's a bright, clean, welcoming club and their pro, Josh, was excellent company. If this was a tennis awayday, I might do a few more. If they'll have me. I can just see myself lunching on the veranda at Queen's or prowling the dedans at Hampton Court and think what fun I could have among the blazers at Lord's.
In sport, Brooke.