Scott Blaber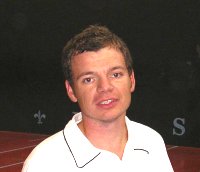 Scott is our junior professional and can often be found stitching tennis balls in the blue court dedans.
If you would like to contact Scott you can call him on 01223 357106 or email him at scott@curtc.net.
© Cambridge University Real Tennis Club 2005
Here's a great video of Scott at work….