East Anglia Pennant Update
Posted on January 23, 2020 | in Match Report, NewsTicker | by Christie Fixtures
On Thursday the 16th of January, Cambridge travelled to Newmarket for a crucial fixture in the East Anglia Pennant. At the start of the evening Cambridge were top of the league on 12 points whilst Newmarket were second on 10.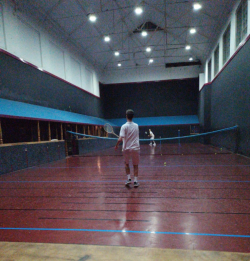 The tennis started with Andrew Barker playing his singles but struggled to find his form and got crushed 6-0. At this point it looked as though the evening could be a long one for Cambridge. Andrew was then joined by Alan Sharpe in the doubles. Andrew and Alan played well together to achieve a comfortable 4-8 win. Andrew left Alan on court to play his singles. Which was the definition of a nail biter; 11 games, of which 8 went to 40-all game point. Alan displayed composure in many high pressure situations and ultimately took home a very hard fought victory, 5-6. Up next was Richard who played well to achieve a narrow win 5-6. Cambridge were looking good at this point; 1-3 in the lead, and with the seemingly unbeatable duo of Sonja and Richard stepping up to play their doubles.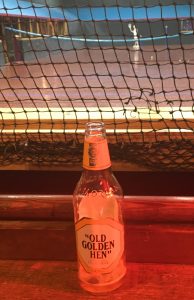 The pair raced into the lead, but Newmarket started to get a rhythm going and begun to make the match very close. Sonja and Richard showed good character to stumble across the line to win 7-8. The last game of the evening saw Sonja play her singles, who played elegantly to get a 4-6 win. Her victory meant that the evening finished 1-5 to Cambridge.
Overall, Cambridge's visit to Newmarket was very successful and resulted in their lead stretching to 7 points at the top of the table. But perhaps more importantly, Cambridge's visit was thoroughly enjoyable. With the Newmarket team being very warm and hospitable.
Andrew Barker