The Dutch visit the Home of Real Tennis
Posted on January 9, 2019 | in NewsTicker | by Christie Fixtures
Picking out even a few highlights is impossible but I'll do it anyway. Our Doubles went to 40-all in the last possible game. At no point was either pair ahead by more than two games and the lead changed at least 4 times. We only won when we finally managed to induce a volleying error from our worthy opponents. I was pretty shattered mentally as much as anything after it was all over. And then I had to go and do it all again in my Singles match except I lost (in the last possible game, of course).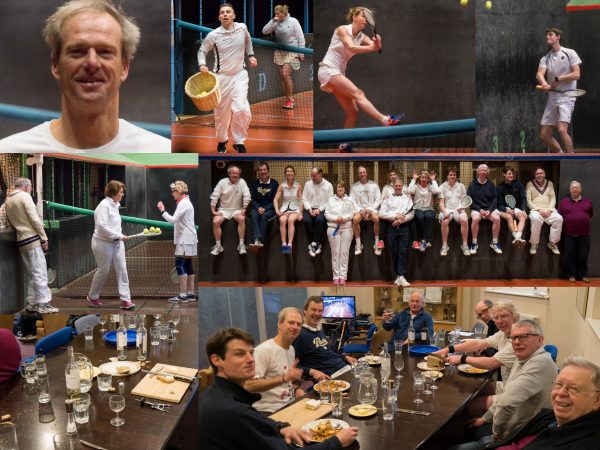 And if you want to see all the results…. here you go!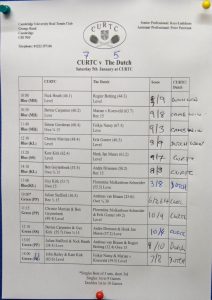 Click on any of the images for a larger version and if you want to see a Google Photos gallery of the individual shots (plus a few extras) please click HERE
Many thanks to Peter, Simon, Mark & Kees who marked the marathon and the CURTC Juniors for their patience….
5 of the 12 matches went the full distance and 2 more were only one game short of the maximum. So the handicap system seems in good shape but the schedule did suffer! At the end of it all, CURTC had managed to reverse the orange tide which had engulfed us over the past two years. But it did take a considerable number of games to do so, I reckon the entire match comprised of very nearly 90% of the maximum possible number of games!